Filter by:

Title

Date

Date

Duration

Duration

In this Torah class Dayan Shlomo Cohen discusses the topic of Damages

Damages

Description
Basic laws and customs, Business Halacha
Dayan Shlomo Cohen
2020-06-30
00:39:36

In this Torah class Dayan Shlomo Cohen discusses the topic of Hefker

Hefker

Description
Basic laws and customs, Business Halacha
Dayan Shlomo Cohen
2020-06-30
00:41:40

In this Torah class Dayan Shlomo Cohen summons up the classes of Lost Property

Summing Up Lost Property

Description
Basic laws and customs, Business Halacha
Dayan Shlomo Cohen
2020-06-30
00:42:48

In this torah class Dayan Shlomo Cohen continues discussing Lost Property

Lost Property

Description
Basic laws and customs, Business Halacha
Dayan Shlomo Cohen
2020-06-23
00:40:29

In this Torah class Dayan Shlomo Cohen discusses the Expenses involved in Lost Property

Expenses Involved in Lost Property

Description
Basic laws and customs, Business Halacha
Dayan Shlomo Cohen
2020-06-23
00:41:40

In this Torah Dayan Shlomo Cohen discusses Returning Lost Property

Returning Lost Property

Description
Basic laws and customs, Business Halacha
Dayan Shlomo Cohen
2020-06-23
00:37:15

In this Torah class Dayan shlomo Cohen continues discussing the topic of Lost Property

Lost Property

Description
Basic laws and customs, Business Halacha
Dayan Shlomo Cohen
2020-06-22
00:35:37

In this Torah class Dayan Shlomo Cohen continues discussing the topic of Lost Property

Lost Property

Description
Basic laws and customs, Business Halacha
Dayan Shlomo Cohen
2020-06-22
00:40:34

In this Torah class Dayan Shlomo cohen discusses the topic of Lost Property

Lost Property

Description
Basic laws and customs, Business Halacha
Dayan Shlomo Cohen
2020-06-22
00:35:42

In this Torah class Dayan Shlomo Cohen continues discusses the laws of Borrowed Properties

Borrowed Properties Part 2

Description
Basic laws and customs, Business Halacha
Dayan Shlomo Cohen
2020-06-22
00:40:00

In this Torah class Dayan shlomo Cohen starts a new topic of Borrowed Properties

Borrowed Properties

Description
Basic laws and customs, Business Halacha
Dayan Shlomo Cohen
2020-06-22
00:40:00

In this Torah class Dayan Shlomo Cohen ends the whole discussion of Rentals

Rentals

Description
Basic laws and customs, Business Halacha
Dayan Shlomo Cohen
2020-06-22
00:41:38

In this Torah class Dayan Shlomo Cohen ends the topic of Rented Properties

Rented Properties

Description
Basic laws and customs, Business Halacha
Dayan Shlomo Cohen
2020-06-22
00:38:20

In this Torah class Dayan Shlomo Cohen continues discussing Rented Properties

Rented Properties Part 3

Description
Basic laws and customs, Business Halacha
Dayan Shlomo Cohen
2020-06-22
00:42:18

In this Torah class Dayan Shlomo Cohen continues the topic of Rented Properties

Rented Properties Part 3

Description
Basic laws and customs, Business Halacha
Dayan Shlomo Cohen
2020-06-21
00:46:28

In this class Dayan Shlomo Cohen continues discussing the laws in Rented Properties

Rented Properties

Description
Basic laws and customs, Business Halacha
Dayan Shlomo Cohen
2020-06-21
00:39:59

In this Torah class Dayan Shlomo Cohen starts the topic of Rented Properties

Responsibilities of Rented Property

Description
Basic laws and customs, Business Halacha
Dayan Shlomo Cohen
2020-06-21
00:28:31

In this Torah class Dayan Shlomo Cohen discusses the Payments for services Provided

Payments for Services Provided

Description
Basic laws and customs, Business Halacha
Dayan Shlomo Cohen
2020-06-21
00:42:55

In this Torah class Dayan Shlomo Cohen continues discussing the obligations in the work place

The Binding Obligation between a worker and his Employer

Description
Basic laws and customs, Business Halacha
Dayan Shlomo Cohen
2020-06-21
00:47:40

In this Torah class Dayan Shlomo Cohen starts the topic of the Responsibility of an Employer towards hid Employees

The responsibilities of an Employer

Description
Basic laws and customs, Business Halacha
Dayan Shlomo Cohen
2020-06-21
00:41:59

In this Torah class Dayan Shlomo Cohen starts the Second part of Money Matter

Money Matters Part 2

Description
Basic laws and customs, Business Halacha
Dayan Shlomo Cohen
2020-06-21
00:42:50

In this Torah cladd Dayan Shlomo Cohen starts a new series of Money Matters

Money Matters Part 2

Description
Basic laws and customs, Business Halacha
Dayan Shlomo Cohen
2020-06-21
00:41:12

In this Torah class Dayan Shlomo Cohen continues to summarize cases from the class series

Case Studies Part 2

Description
Basic laws and customs, Business Halacha
Dayan Shlomo Cohen
2020-06-17
00:26:54

In this class Dayan Shlomo Cohen summarizes the series of Money Matters

Case Studies Part 1

Description
Basic laws and customs, Business Halacha
Dayan Shlomo Cohen
2020-06-17
00:24:53

In this torah class Dayan Shlomo Cohen discusses the responsibilty of a Professional to his clients

Responsibility of A Professional to his Client

Description
Basic laws and customs, Business Halacha
Dayan Shlomo Cohen
2020-06-17
00:35:00

In this Torah class Dayan Shlomo Cohen finishes the discussion on Paid Guardians

Paid Guardians Part 3

Description
Basic laws and customs, Business Halacha
Dayan Shlomo Cohen
2020-06-17
00:32:17

In this Torah class Dayan Shlomo Cohen continues discussing the Halachik issues Of a Paid Guardian

Paid Guardian Part 2

Description
Basic laws and customs, Business Halacha
Dayan Shlomo Cohen
2020-06-17
00:41:30

In this Torah class Dayan Shlomo Cohen discusses the Halachik issues in a Paid Guardian

Paid Guardians

Description
Basic laws and customs, Business Halacha
Dayan Shlomo Cohen
2020-06-17
00:41:54

In this Torah class Dayan Shlomo Cohen discusses the responsibilities of an Unpaid guardian

Responsibilities of an Unpaid Guardian

Description
Basic laws and customs, Business Halacha
Dayan Shlomo Cohen
2020-06-14
00:43:26

In this Torah class Dayan Shlomo Cohen continues discussing the topic of Unpaid guardians

Unpaid Guardian -Continuation

Description
Business Halacha
Dayan Shlomo Cohen
2020-06-14
00:43:22

In this Torah class Dayan Shlomo Cohen discusses the laws of Unpaid Guardian

Unpaid Guardian

Description
Basic laws and customs, Business Halacha
Dayan Shlomo Cohen
2020-06-14
00:47:10

In this Torah class Dayan Shlomo Cohen continues discussing Returning Stolen Property

Returning Stolen Property Part 2

Description
Business Halacha
Dayan Shlomo Cohen
2020-06-03
00:44:03

In this Torah class Dayan Shlomo Cohen discusses Returning stolen properties

Returning Stolen Property

Description
Basic laws and customs, Business Halacha
Dayan Shlomo Cohen
2020-06-03

In this Torah class Dayan Shlomo Cohen discusses the laws of Copyrights

Copyrights

Description
Basic laws and customs, Business Halacha
Dayan Shlomo Cohen
2020-06-02
00:44:27

In this Torah class Dayan Shlomo Cohen continues discussing Transactions

Problematic Transactions

Description
Business Halacha
Dayan Shlomo Cohen
2020-06-02
00:43:04

In this class (shiur) Dayan Shlomo Cohen discusses the Isuue Of Copyright in Halacha

Copyright

Description
Business Halacha
Dayan Shlomo Cohen
2017-08-20
44:27

In this class (shiur) Dayan Shlomo Cohen the topic Of Copyrighting And Midat Sdom

Copyright And Midat Sdom

Description
Business Halacha
Dayan Shlomo Cohen
2017-08-14
43:45

Dayan Shlomo Cohen continues to discuss the meaning of Shmittah.

The Monetary Aspect

Description
Shmittah
Dayan Shlomo Cohen
2014-10-30
36:23

Dayan Shlomo Cohen continues to discuss the meaning of Shmittah.

An Introduction To The Basic Halachot Of Shmittah

Description
Shmittah
Dayan Shlomo Cohen
2014-10-28
37:13

Dayan Shlomo Cohen discusses the meaning of Shmittah.

The Reason

Description
Shmittah
Dayan Shlomo Cohen
2014-10-26
21:25

In this Torah class (shiur) on business ethics, Dayan Shlomo Cohen talks about what to do when counterfeit money is used in a transaction.

Faulty Sales- Counterfeit Money

Description
Business Halacha
Dayan Shlomo Cohen
2012-12-30
46:20

In this class (shiur) Dayan Shlomo Cohen discusses selling to a neighbor

Selling to A Neighbor

Description
Business Halacha
Dayan Shlomo Cohen
2012-12-20
37:52

In this Torah class (shiur) on the halachot of business, Dayan Shlomo Cohen begins a discussion of mekach ta'ut, a sale which is not binding because the buyer or seller was unaware of certain facts.

Faulty Sales - Mekach Ta'ut

Description
Business Halacha
Dayan Shlomo Cohen
2012-12-19
43:55

In this class (shiur) Dayan Shlomo Cohen continues to discuss selling to a neighbor

Selling to A Neighbor 2

Description
Business Halacha
Dayan Shlomo Cohen
2012-05-05
44:10

In this Torah class (shiur) on the laws of business, Dayan Shlomo Cohen discusses the area of acceptable profit margins.

Profit Margins

Description
Business Halacha
Dayan Shlomo Cohen
2012-05-04
34:24

In this class (shiur) Dayan Shlomo Cohen discusses corporations in Jewish law

Corporation in Jewish Law

Description
Business Halacha
Dayan Shlomo Cohen
2012-05-03
45:43

In this Torah shiur (Class) on proper business practice, Dayan Shlomo Cohen continues his discussion of ona'a - overcharging or undercharging for goods or services.

Overcharging - Ona'a, part 2

Description
Business Halacha
Dayan Shlomo Cohen
2012-05-02
45:35

In this class (shiur) Dayan Shlomo Cohen discusses Interest and Heter Iska

Interest and Heter Iska

Description
Business Halacha
Dayan Shlomo Cohen
2012-04-26
47:20

Overcharging - Ona'a

Business Halacha
Dayan Shlomo Cohen
2012-04-25
42:42

In this class (shiur) Dayan Shlomo Cohen discusses the laws of Ribbis

Ribbis

Description
Business Halacha
Dayan Shlomo Cohen
2012-02-01
45:19

Taking the Law Into Your Own Hands

Business Halacha
Dayan Shlomo Cohen
2012-01-30
42:07

In this class (shiur) Dayan Shlomo Cohen discusses when it is ok to go to secular courts.

Secular Courts

Description
Business Halacha
Dayan Shlomo Cohen
2012-01-29
37:22

In this class (shiur) Dayan Shlomo cohen begins the topic focusing on the laws of Inheritance

Inheritance

Description
Business Halacha
Dayan Shlomo Cohen
2012-01-28
43:21

In this class (shiur) Dayan Shlomo Cohen discuses the topic of the Firstborn

The Firstborn

Description
Business Halacha
Dayan Shlomo Cohen
2012-01-27
39:13

In this class (shiur) Dayan Shlomo Cohen discusses Drawing up a Will

Drawing Up A Will

Description
Business Halacha
Dayan Shlomo Cohen
2012-01-26
40:22

In This class (shiur) Dayan Shlomo Cohen discusses the halacha of respecting the deceased wishes

Respecting The Wishes Of The Deceased

Description
Business Halacha
Dayan Shlomo Cohen
2012-01-25
32:33

In this shiur (Torah class) on the halachot of business dealings, Dayan Shlomo Cohen reviews the status of property not yet in existence, trade names and copyrights in Jewish Law.

Copyrights

Description
Business Halacha
Dayan Shlomo Cohen
2012-01-24
44:58

In this class (shiur) Dayan Shlomo Cohen starts a new topic on theft

Theft Part 1

Description
Business Halacha
Dayan Shlomo Cohen
2012-01-21
49:07

In this Torah class (shiur) on the halachot of proper business practice, Dayan Shlomo Cohen talks about how to deal with ambiguities within a given transaction.

Ambiguous Transactions

Description
Jewish law, Contemporary Halacha, Business Halacha
Dayan Shlomo Cohen
2012-01-20
35:42

In this Torah shiur (class) on proper conduct in business, Dayan Shlomo Cohen describes the halachic status of transactions which took place under pressure.

Forced Transactions

Description
Business Halacha
Dayan Shlomo Cohen
2012-01-19
42:10

In this Torah shiur (class) on the halachot of proper business dealings, Dayan Shlomo Cohen reviews the validity of business transactions conducted by people who are not considered fully competent intellectually, such as minors and drunks.

Acquisitions by Minors and Drunks

Description
Business Halacha
Dayan Shlomo Cohen
2012-01-18
44:58

In this class (shiur) Dayan Shlomo Cohen discusses the types of Theft.

Types Of Theft

Description
Business Halacha
Dayan Shlomo Cohen
2012-01-17
53:00

In this Torah class (shiur) on proper business conduct, Dayan Shlomo Cohen discusses the validity of transactions done on Shabbat or ones which involve interest.

Prohibited Transactions

Description
Business Halacha
Dayan Shlomo Cohen
2012-01-16
42:50

In this Torah class (shiur) on business halacha, Dayan Shlomo Cohen explains the halachot of purchases, and the status of a purchase made in order to preempt another transaction.

A Pre-Emptive Purchase

Description
Business Halacha
Dayan Shlomo Cohen
2011-11-16
41:03

In this Torah shiur (class) on the proper financial conduct, Dayan Shlomo Cohen discusses the halachic concept of Asmachta and the Torah view on gambling.

Gambling

Description
Business Halacha
Dayan Shlomo Cohen
2011-11-03
52:18

In this Torah class (shiur) on proper business practices, Rabbi Shlomo Cohen teaches the laws relating to conditional acquisitions of goods or property. Dayan Cohen shows how these laws are relevant to every person through many real-life examples and stories.

Conditional Acquisitions

Description
Business Halacha
Dayan Shlomo Cohen
2011-08-15
52:44

In this shiur (Torah class) on the halachot of business, Dayan Shlomo Cohen talks about the laws governing buying goods on behalf of someone else and goods on approval. Rabbi Cohen brings the halachot to life with practical, true-to-life examples and fascinating applications of these laws.

Buying on Behalf of Others

Description
Business Halacha
Dayan Shlomo Cohen
2011-08-14
48:45

In this Torah class (shiur) on the laws of Choshen Mishpat, Dayan Shlomo Cohen explains the laws relating to acquiring tangible property, through the use of stories and examples.

The Acquisition of Tangible Property

Description
Business Halacha
Dayan Shlomo Cohen
2011-07-21
50:27

In this Torah shiur (class) on the halacha of business dealings, Dayan Shlomo Cohen begins the topic of kinyanim, acquisitions, beginning with the acquisition of real estate.

Sale of Real Estate

Description
Business Halacha
Dayan Shlomo Cohen
2011-05-16
56:27

In this Torah class (shiur) on Jewish monetary law, Dayan Shlomo Cohen explains the laws specific to cash payments. A practical, entertaining, and informative guide to this area of business practice, based on the book Pure Money.

Cash Payments

Description
Business Halacha
Dayan Shlomo Cohen
2011-05-08
52:50

In this shiur (Torah class) on business halacha, Dayan Shlomo Cohen discusses the laws of verbal agreements. This fascinating topic is also extensively discussed in Chapter 4 of Pure Money by Rabbi Cohen.

Verbal Agreements

Description
Business Halacha
Dayan Shlomo Cohen
2011-05-01
56:04

Dayan Shlomo Cohen, author of the highly acclaimed series on Jewish Monetary Law, Pure Money, begins a fascinating journey through the foundations and practical applications of ethical financial behavior.

Living with Integrity

Description
Business Halacha
Dayan Shlomo Cohen
2011-03-23
56:58

In this class (shiur) answers questions that he is asked in Dayanut.

Ask The Dayan 5

Description
Halacha Q&A
Dayan Shlomo Cohen
2007-05-06
42:29

In this class (shiur) Dayan Shlomo Cohen answers questions in Dayanut that he was asked.

Ask The Dayan 4

Description
Halacha Q&A
Dayan Shlomo Cohen
2007-04-29
43:30

In this class (shiur) Dayan Shlomo Cohen answers questions on Jewish Monetary Law.

Ask the Dayan 3

Description
Halacha Q&A
Dayan Shlomo Cohen
2007-04-23
32:26

In this class (shiur) Dayan Shlomo Cohen continues to answer questions on monetary halacha. Available online in streaming and for download in mp3 and mp4 (Ipod video) formats. Send in your question on financial responsibility to dayan.cohen@gmail.com or contact@naaleh.com.

Ask The Dayan 2

Description
Halacha Q&A
Dayan Shlomo Cohen
2007-03-18
46:00

This class (shiur) begins a new series, where Dayan Shlomo Cohen will answer various pertinent questions regarding monetary law.

Ask the Dayan 1: Cancelled Agreements

Description
Halacha Q&A
Dayan Shlomo Cohen
2007-03-11
43:02

In this class (shiur) Dayan Shlomo Cohen discusses the business approach to Rosh Hashana.

The Businessman's Approach To Rosh Hashana

Description
Elul, Rosh Hashana, Yom Kippur
Dayan Shlomo Cohen
2006-09-09
29:37

In this class (shiur) Dayan Shlomo Cohen discusses the holiday of Pesach.

Pesach

Description
Pesach
Dayan Shlomo Cohen
2006-09-02
30:01

In this Torah class Dayan Shlomo Cohen discussing Bribe and Extortion in Halacha

Bribe And Extortion

Description
Halacha Q&A, Business Halacha
Dayan Shlomo Cohen
2006-09-01
40:26

In this Torah class Dayan Shlomo Cohen continues discussing the subject of Wealth in the Torah

Wealth 4

Description
Halacha Q&A, Business Halacha
Dayan Shlomo Cohen
2006-08-31
16:40

In this Torah class Dayan Shlomo cohen continues discussing the concept of wealth in the Torah

Wealth Part 2

Description
Jewish law, Basic laws and customs, Halacha Q&A
Dayan Shlomo Cohen
2006-08-30
44:56

In this Torah cladd Dayan Shlomo Cohen starts discussing the way we interpret wealth in the Torah

Wealth

Description
Jewish law, Halacha Q&A, Business Halacha
Dayan Shlomo Cohen
2006-08-29
38:32

In this Torah class Dayan Shlomo Cohen continues discussing the topic of wealth in the Torah

Wealth Part 3

Description
Basic laws and customs, Business Halacha
Dayan Shlomo Cohen
2006-08-28
37:53

In this Torah class Dayan Shlomo Cohen continues to discuss the topic of Suicide in Halacha

Suicide Part 2

Description
Jewish law
Dayan Shlomo Cohen
2006-08-27
26:25

In this Torah class Dayan shlomo Cohen discusses the aspects of Suicide in Halacha

Suicide Part 1

Description
Halacha Q&A
Dayan Shlomo Cohen
2006-08-26
43:29

In this Torah class Dayan Shlomo Chen continues discussing the subject of Shechitah

Shechitah Part 3

Description
Basic laws and customs, Halacha Q&A
Dayan Shlomo Cohen
2006-08-25
34:37

In this Torah class Dayan Shlomo Cohen discusses the Halachic Issue of a Stumbling - Block in the Torah

Stumbling Block

Description
Halacha Q&A
Dayan Shlomo Cohen
2006-08-24
42:30

In this Torah class Dayan Shlomo Chen continues discussing the subject of Shechitah

Shechitah Part 2

Description
Basic laws and customs, Halacha Q&A
Dayan Shlomo Cohen
2006-08-23
47:49

In this Torah class Dayan Shlomo Cohen starts discusses the history and background of Shechitah

Shechitah Part 1

Description
Basic laws and customs, Halacha Q&A
Dayan Shlomo Cohen
2006-08-22
38:11

In this Torah class Dayan Shlomo Cohen continues discussesing the cases of Aguna in Halacha

Aguna's Part 2

Description
Basic laws and customs, Halacha Q&A
Dayan Shlomo Cohen
2006-08-19
40:46

In this Torah class Dayan Shlomo Cohen starts the discussion of Agonut in Halacha

Agonut Part 1

Description
Basic laws and customs, Halacha Q&A
Dayan Shlomo Cohen
2006-08-18
47:44

In this Torah class Dayan Shlomo Cohen discusses the Jewish Ethical questions regarding Ransom

Ransom

Description
Halacha Q&A, Business Halacha
Dayan Shlomo Cohen
2006-08-17
41:45

In this class Dayan Shlomo Cohen discusses When to be smart and when to be right.

When To Be Smart And When To Be Right

Description
The Three Weeks, Tisha B'av
Dayan Shlomo Cohen
2006-08-14
40:23

In this Torah class Dayan Shlomo Cohen discusses Deceit in Halacha

Deceit

Description
Halacha Q&A
Dayan Shlomo Cohen
2006-08-14
42:32

The Halochot Of The 3 Weeks

The Three Weeks, Tisha B'av
Dayan Shlomo Cohen
2006-08-13
48:35

Dayan Shlomo Cohen starts a new series of classes where he answers Ethical Questions.

Lying

Description
Basic laws and customs, Halacha Q&A
Dayan Shlomo Cohen
2006-08-13
45:38
About Dayan Shlomo Cohen
Dayan Shlomo Cohen, originally from London, England, spent many years learning in Yeshivat Hanegev in Netivot, followed by dayanut under Dayan Ezra Basri. Dayan Cohen serves as a dayan at Beit Din Ahavat Shalom and Eretz Hemda and is the Rosh Kollel of Kollel Avnei Hachoshen and Rabbi of the Ahavat Yisrael Synagogue in Har Shmuel, Jerusalem. He is a sought after lecturer on monetary halacha and Choshen Mishpat. He teaches at the Holon Institute of Technology, the Sammy Shimon School of Technology, and Neve Yerushalayim College for Women. He the author of Pure Money: A Straightforward Guide to Jewish Monetary Law. Dayan Cohen combines his clear style with years of practical experience adjudicating financial disputes to create a stimulating course on the particulars of proper business conduct as delineated in Jewish law.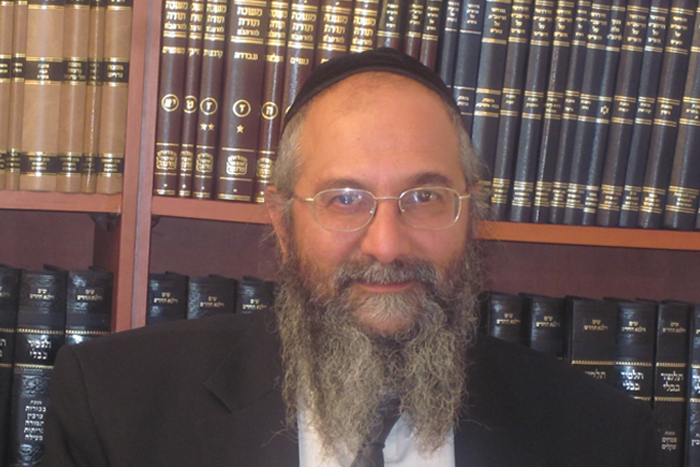 Contact Dayan Shlomo Cohen
Please fill in all the fields.
Your message has been sent.
This shiur is available in audio format only