Filter by:

Title

Date

Date

Duration

Duration

Daf Yomi Berachos 62

Berachos 62

Description
Daf Yomi, Masechet Brachot
Rabbi Zev Reichman
2020-03-05
00:35:54

Daf Yomi Berachos 61

Berachos 61

Description
Daf Yomi, Masechet Brachot
Rabbi Zev Reichman
2020-03-04
00:34:39

Daf Yomi Berachos 60

Berachos 60

Description
Daf Yomi, Masechet Brachot
Rabbi Zev Reichman
2020-03-03
00:36:54

Daf Yomi Brachos 59 Given by Almog Geva

Berachos 59

Description
Daf Yomi, Masechet Brachot
Rabbi Zev Reichman
2020-03-02
00:33:26

Breachos 58 Given by Almog Geva

Berachos 58

Description
Daf Yomi, Masechet Brachot
Rabbi Zev Reichman
2020-03-01
00:43:43

Daf Yomi Berachos 57 Audio Only

Berachos 57

Description
Daf Yomi, Masechet Brachot
Rabbi Zev Reichman
2020-02-29
00:32:54

Daf Yomi Berachos 56

Berachos 56

Description
Daf Yomi, Masechet Brachot
Rabbi Zev Reichman
2020-02-28
00:40:50

Daf Yomi Berachos 55

Berachos 55

Description
Daf Yomi, Masechet Brachot
Rabbi Zev Reichman
2020-02-27
00:33:28

Daf Yomi Berachos 54

Berachos 54

Description
Daf Yomi, Masechet Brachot
Rabbi Zev Reichman
2020-02-27
00:35:25

Daf Yomi Berachos 53

Berachos 53

Description
Daf Yomi, Masechet Brachot
Rabbi Zev Reichman
2020-02-25
00:38:57

Daf Yomi Berachos 52

Brachos 52

Description
Daf Yomi, Masechet Brachot
Rabbi Zev Reichman
2020-02-24
00:34:36

Daf Yomi Berachos 51

Berachos 51

Description
Daf Yomi, Masechet Brachot
Rabbi Zev Reichman
2020-02-24
00:40:11

Daf Yomi Berachos 50

Berachos 50

Description
Daf Yomi, Masechet Brachot
Rabbi Zev Reichman
2020-02-24
00:26:29

Daf Yomi Berachos 49

Berachos 49

Description
Daf Yomi, Masechet Brachot
Rabbi Zev Reichman
2020-02-23
00:36:19

Daf Yomi Berachos 48

Berachos 48

Description
Daf Yomi, Masechet Brachot
Rabbi Zev Reichman
2020-02-20
00:32:18

Daf Yomi Berachos 47

Berachos 47

Description
Daf Yomi, Masechet Brachot
Rabbi Zev Reichman
2020-02-19
00:37:21

Daf Yomi Berachos 46

Berachos 46

Description
Daf Yomi, Masechet Brachot
Rabbi Zev Reichman
2020-02-19
00:30:08

Zimun,

Brachot 45

Description
Daf Yomi, Masechet Brachot
Rabbi Zev Reichman
2020-02-17
00:27:16

Blessings on the main food item. Fruits of Israel. The blessing of shehakol and medicinal qualities of certain foods.

Brachot 44

Description
Daf Yomi, Masechet Brachot
Rabbi Zev Reichman
2020-02-16
00:42:49

Blessings on sweet smells

Brachot 43

Description
Daf Yomi, Masechet Brachot
Rabbi Zev Reichman
2020-02-16
00:30:23

Bread that is not in the shape of bread. Wine before and after a meal.

Brachot 42

Description
Daf Yomi, Masechet Brachot
Rabbi Zev Reichman
2020-02-14
00:36:34

Daf Yomi Berachos 41

Berachos 41

Description
Daf Yomi, Masechet Brachot
Rabbi Zev Reichman
2020-02-13
00:30:34

Daf Yomi Berachos 40

Berachos 40

Description
Daf Yomi, Masechet Brachot
Rabbi Zev Reichman
2020-02-13
00:36:03

Daf Yomi Berachos 39

Berachos 39

Description
Daf Yomi, Masechet Brachot
Rabbi Zev Reichman
2020-02-12
00:33:57

Daf Yomi Berachos 38

Berachos 38

Description
Daf Yomi, Masechet Brachot
Rabbi Zev Reichman
2020-02-10
00:32:44

Daf Yomi Berachos 37

Barachos 37

Description
Daf Yomi, Masechet Brachot
Rabbi Zev Reichman
2020-02-09
00:38:50

Why do we recite a blessing before food? Should you learn all the time? Why does wine get a separate blessing?

Brachot 35

Description
Daf Yomi, Masechet Brachot
Rabbi Zev Reichman
2020-02-07
00:38:15

Do not repeat Modim. One who prays and errs. How do you know that your request has been accepted by Hashem?

Brachot 34

Description
Daf Yomi, Masechet Brachot
Rabbi Zev Reichman
2020-02-06
00:26:53

Brachot 32

Brachot 32

Description
Daf Yomi, Masechet Brachot
Rabbi Zev Reichman
2020-02-04
00:33:37

Pray Shmoneh Esreih with submission and humility. Lessons from Chana

Brachot 31

Description
Daf Yomi, Masechet Brachot
Rabbi Zev Reichman
2020-02-03
00:33:04

Brachot 30

Brachot 30

Description
Daf Yomi, Masechet Brachot
Rabbi Zev Reichman
2020-02-02
00:39:45

Brachot 29

Brachot 29

Description
Daf Yomi, Masechet Brachot
Rabbi Zev Reichman
2020-02-02
00:28:12

Rabban Gamliel and Rabbi Yehoshua

Brachot 28

Description
Daf Yomi, Masechet Brachot
Rabbi Zev Reichman
2020-01-31
00:36:15

Daf Yomi Berachos 27

Berachos 27

Description
Daf Yomi, Masechet Brachot
Rabbi Zev Reichman
2020-01-31
00:36:55

Respecting holy objects, purity for Torah study, and the times of daily prayers

Brachot 26

Description
Daf Yomi, Masechet Brachot
Rabbi Zev Reichman
2020-01-29
00:40:37

Shma in a pure place

Brachot 25

Description
Daf Yomi, Masechet Brachot
Rabbi Zev Reichman
2020-01-28
00:42:23

Respect for tefillin, A pure setting for the recital of Shma and the study of Torah

Brachot 24

Description
Daf Yomi, Masechet Brachot
Rabbi Zev Reichman
2020-01-27
00:36:51

Pray in a clean space

Brachot 23

Description
Daf Yomi, Masechet Brachot
Rabbi Zev Reichman
2020-01-26
00:45:44

Torah Study and Purity

Brachot 22

Description
Daf Yomi, Masechet Brachot
Rabbi Zev Reichman
2020-01-26
00:39:40

Biblical Blessings

Brachot 21

Description
Daf Yomi, Masechet Brachot
Rabbi Zev Reichman
2020-01-24
00:38:34

The greatness of the earlier generations, women and Shma, learn Torah in purity

Brachot 20

Description
Daf Yomi, Masechet Brachot
Rabbi Zev Reichman
2020-01-23
00:35:53

Respect the Sages

Brachot 19

Description
Daf Yomi, Masechet Brachot
Rabbi Zev Reichman
2020-01-22
00:37:29

Do the Dead Know What is Happening on Earth?

Brachot 18

Description
Daf Yomi, Masechet Brachot
Rabbi Zev Reichman
2020-01-21
00:39:39

Personal petitions

Brachot 17

Description
Daf Yomi, Masechet Brachot
Rabbi Zev Reichman
2020-01-20
00:26:33

Rabban Gamliel's behaviors

Brachot 16

Description
Daf Yomi, Masechet Brachot
Rabbi Zev Reichman
2020-01-19
00:42:25

Do You Need to Hear the Words of Shma?

Berachot 15

Description
Daf Yomi, Masechet Brachot
Rabbi Zev Reichman
2020-01-17
00:32:57

Berachot 14

Brachos 14

Description
Daf Yomi, Masechet Brachot
Rabbi Zev Reichman
2020-01-17
00:41:11

Kavanah during Kerias Shma

Berachot 13

Description
Daf Yomi, Masechet Brachot
Rabbi Zev Reichman
2020-01-16
00:35:31

Daf Yomi Berachos 12

Berachos 12

Description
Daf Yomi, Masechet Brachot
Rabbi Zev Reichman
2020-01-15
00:44:13

Daf Yomi Berachos 11

Brachos 11

Description
Daf Yomi, Masechet Brachot
Rabbi Zev Reichman
2020-01-14
00:41:45

Daf Yomi Berachos 10

Berachos 10

Description
Daf Yomi, Masechet Brachot
Rabbi Zev Reichman
2020-01-14
00:34:12

Daf Yomi Berachos 9

Berachos 9

Description
Daf Yomi, Masechet Brachot
Rabbi Zev Reichman
2020-01-13
00:41:58

Daf Yomi Brachos 8

Berachos 8

Description
Daf Yomi, Masechet Brachot
Rabbi Zev Reichman
2020-01-13
00:38:07

Daf Yomi Berachos 7

Berachos 7

Description
Daf Yomi, Masechet Brachot
Rabbi Zev Reichman
2020-01-10
00:41:08

Daf Yomi Berachos 6

Berachos 6

Description
Daf Yomi, Masechet Brachot
Rabbi Zev Reichman
2020-01-10
00:36:19

Daf Yomi Berachos 5

Daf Yomi Berachos 5

Description
Daf Yomi, Masechet Brachot
Rabbi Zev Reichman
2020-01-08
00:33:41

Daf Yomi Berachos 4

Berachos 4

Description
Daf Yomi, Masechet Brachot
Rabbi Zev Reichman
2020-01-07
00:33:37

Daf Yomi Berachos 3

Berachos 3

Description
Daf Yomi, Masechet Brachot
Rabbi Zev Reichman
2020-01-06
00:36:14

Maseches Brachos 2

Daf Yomi Berachos 2

Description
Daf Yomi, Masechet Brachot
Rabbi Zev Reichman
2020-01-06
00:44:47
About Rabbi Zev Reichman
Rabbi Zev Reichman is an alumnus of Yeshiva Shaar Hatorah-Grodna, Yeshivas Chevron, and Yeshivas Rabbeinu Yitzchok Elchanan. He has a passion for teaching Torah and connecting with fellow Jews. He earned his semicha from Yeshivas Rabbeinu Yitzchok Elchanan and was an inaugural member of the Bella and Harry Wexner Semicha Honors Program and Kollel Elyon. He founded and then served as director of Yeshiva University's Mechinah Program for seven years. He is currently a teacher at Yeshiva University's Isaac Breuer College. He has authored seven popular books of Torah: Flames of Faith: An Introduction to Chassidic Thought, Remove Anger from Your Heart: A Torah guide to patience, tolerance, and emotional well being, Path to the Tree of Life: Lessons on Tanya (2 volumes), Daf Delights on Bava Kamma, Daf Delights on Bava Metzi'a, and Daf Delights on Sanhedrin. Approximately 15,000 copies of these Torah works have been distributed. Since 2002 he has served as the Rabbi of East Hill Synagogue in Englewood, New Jersey.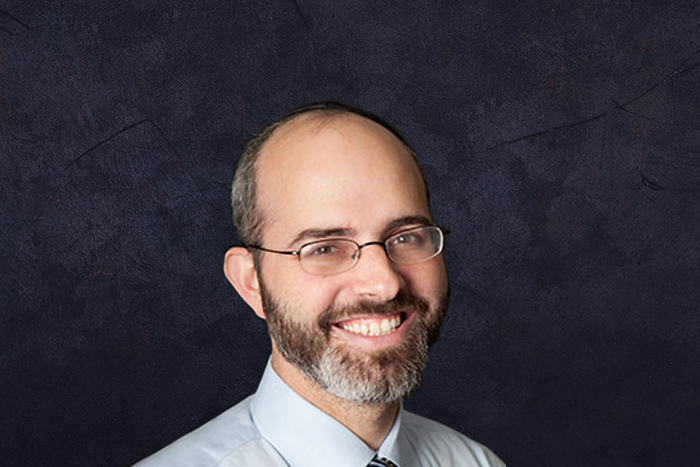 Contact Rabbi Zev Reichman
Please fill in all the fields.
Your message has been sent.
This shiur is available in audio format only